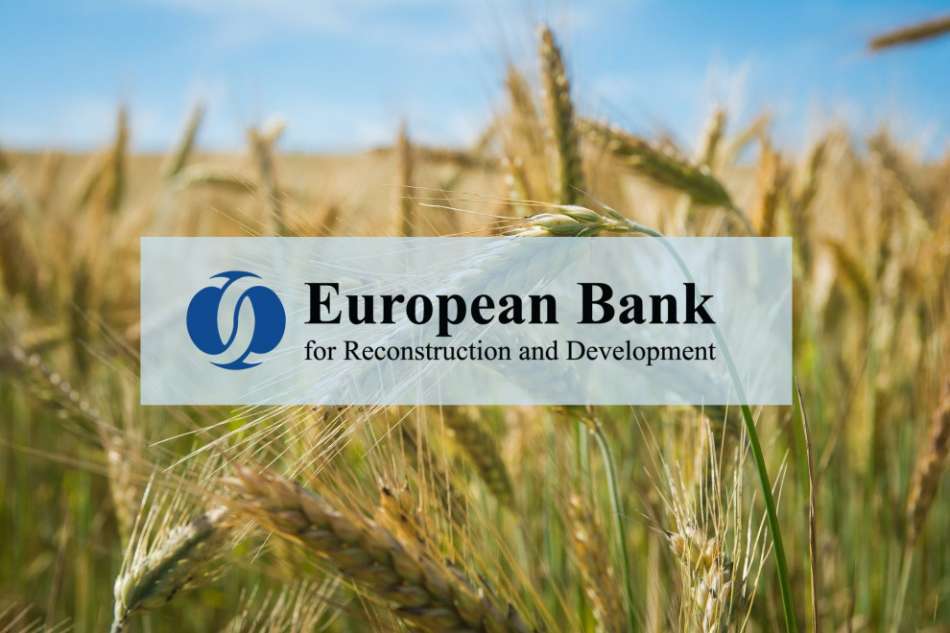 The EBRD is boosting food security in wartime Ukraine by issuing risk-sharing instruments to selected local banks and a leasing company that will back more than half the credit risk of newly originated financing provided by them up to a total value of €53.25 million. The share of risk the EBRD takes on with ProCredit Bank, OTP Bank Ukraine and OTP Leasing comes to €30 million.
The EBRD's risk-sharing instruments enhance local financiers' capacity to provide access to finance for Ukrainian private companies operating in critical agri-related industries, whether farming or food processing, transport and imports. Russia's invasion of Ukraine, which began on 24 February, came just ahead of the spring sowing season in this major agricultural economy, which supplies farming produce around the world.
With ProCredit, Ukraine's 14th biggest bank, the EBRD is sharing 60 per cent of risk on up to €25 million of loans to be made by ProCredit, a total of €15 million. With OTP Bank Ukraine, the country's 9th bank, the EBRD is sharing 60 per cent of risk on up to €8.75 million of loans to be made by the bank, a total of €5.25 million. And with OTP Leasing, the EBRD is sharing 50 per cent of risk on €19.5 million, or €9.75 million.
All EBRD investments in Ukraine under its resilience package will be enabled by risk-mitigating instruments supported by donors. In the case of these agreements, half of the EBRD risk share will be supported by donor-funded First Loss Risk Cover.
Boosting food security during the war is a key element of the Bank's five-pronged support plan for Ukraine's real economy. The EBRD's dedicated food security package envisages supporting €200 million of food security investment this year in Ukraine. The EBRD is also supporting trade, energy security, vital infrastructure and the pharmaceuticals industry through €1 billion of investment planned in Ukraine this year.
The war on Ukraine also raises the spectre of worsening food security globally, because Ukraine is a significant food exporter, accounting for almost 10 per cent of global wheat exports, as well as 14 per cent of corn and 37 per cent of sunflower oil exports.
Aside from direct war damage, agricultural production is hampered by lack of fuel, access to seeds, fertiliser and equipment. Limitations on ships in the Black Sea add longer-term logistical risks.
The EBRD was swift to condemn the Russian invasion of Ukraine on 24 February and pledged to stand by Ukraine. In early April, the EBRD's Board of Governors voted to suspend open-endedly the access of Russia and Belarus to EBRD finance and expertise, and the Bank has closed its offices in Russia and Belarus.
In addition to a resilience package for Ukraine and neighbouring countries affected by the war, the EBRD has pledged to help finance Ukraine's reconstruction once conditions permit.