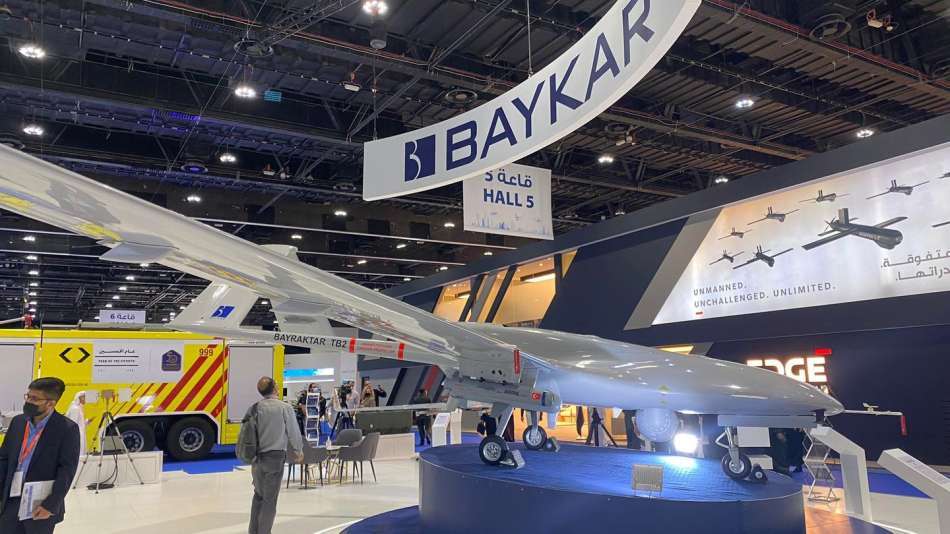 ANKARA, Turkey —Baykar has revealed a new cruise missile for use on the Turkish company's TB2, TB3 and Akinci combat drones.
The miniature weapon, known as the Bayraktar Kemankes, was on display April 27 at the Teknofest exhibition in Istanbul.
It is powered by a jet engine and has a range of 200 kilometers (124 miles). The company said it features an auto-pilot system supported by artificial intelligence technolgoy.
The missile can fly at a speed of Mach 0.7 and carry a 30-kilogram (66-pound) payload.
Baykar reported $1.4 billion in revenue for 2022. It announced that 99.3% of its revenue that year came from exports. The company has sold its TB2 combat drone to 28 countries, and its Akinci drones to six countries.
Baykar did not disclose a per unit price for the Kemankes. But a company engineer, speaking on the condition of anonymity as he was not authorized to talk to the press, told Defense News his team has tried to minimize the cost to "less than $20,000 per unit."