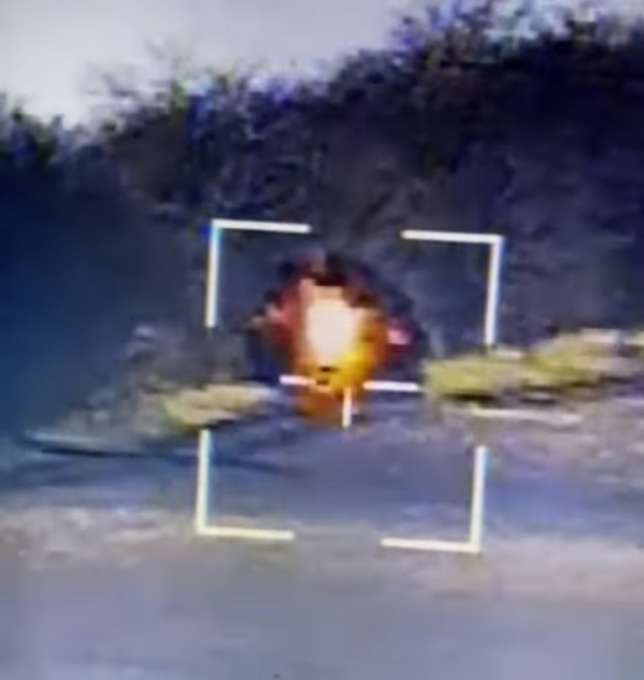 Soldiers of the 128th separate mountain assault Transcarpathian brigade of the Armed Forces of Ukraine hit an tank of Russian invaders with an anti-tank missile.
This was reported by abcd24.net  with reference to the Мілітарний.
The assault group of the 128th Brigade, from a distance of 4.5 km, destroyed a Russian T-72 tank from the Ukrainian anti-tank missile system Stugna-P.
A video released by the Ukrainian military shows an enemy tank coming back from a capon in a forest plantation, turning around and starting to move along the plantations.
"After firing from the Stugna, the anti-tank missile rapidly approaches the tank and hits it. Explosion, flames, smoke - the tank was destroyed, "- said in a statement from a distance of 4.5 km.
Mountain assailants note that 21 seconds passed from the moment of the shot to the defeat of the tank.
"The rocket from the Stugna anti-RPG missile flies at a speed of 200-220 meters per second, so the enemy tank was at a distance of about 4.5 kilometers. At the same time, he was not standing still, but moving, but this did not prevent the ATGM operator from hitting him, "the military stressed.