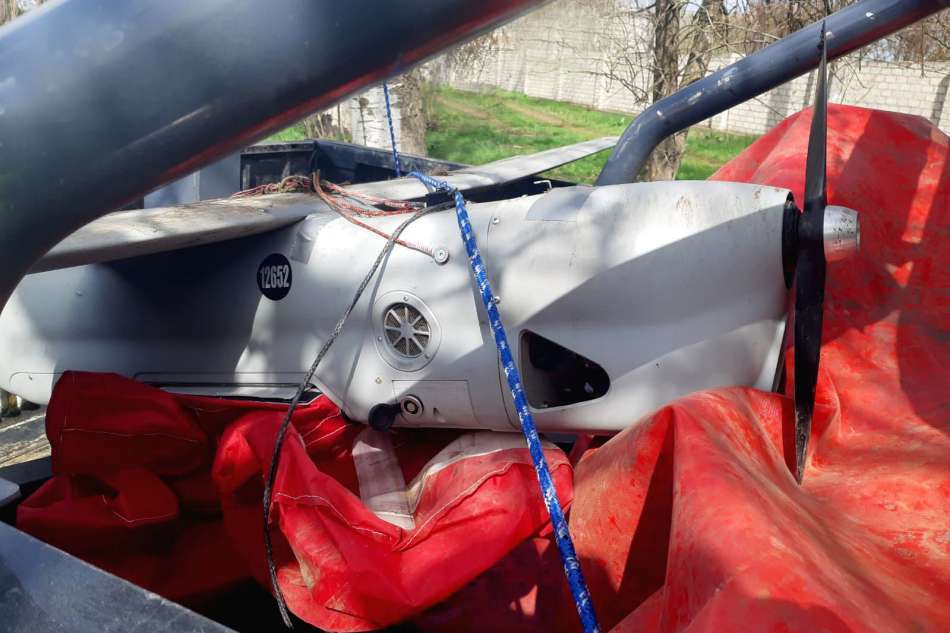 We have already said that in recent days the Ukrainian Armed Forces have set a record for the number of downed aircraft.
So, on April 21, six vehicles worth more than $ 100 million were destroyed, and on April 22, nine Orlan-10 drones of the Russian Army were also destroyed.
These UAVs were destroyed by all possible means, both by MANPADS fire and by the actions of electronic warfare units.
A few hours ago, specialists in electronic warfare 59 separate motorized infantry brigade named after Yakov Gandziuk planted another Russian drone "Orlan-10" - reports abcd24.net. The cost of such a "bird" is about $ 100,000.
The occupying forces constantly use such unmanned aerial vehicles to reconnoiter and adjust artillery fire on Ukrainian positions.